Model Order Form
BR 12t Pallet Van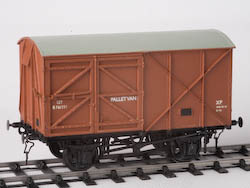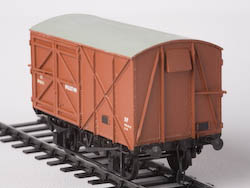 Notes
By completing and submitting this form, you you will be making a formal request to purchase the ready-built model described above. The purchase option for this model will not, however, be removed from this site until I have received full payment. Therefore it is possible that yours is one of several requests competing for the same model.
If yours is the first such request I receive, then you will have the first chance to purchase the model outright: I will send you an invoice for the total amount, including any applicable option and delivery charges and the model will be finished and delivered to you once I receive full payment of that invoice.
Otherwise, if yours is not the first request, I will send you a quotation for construction of an identical model, along with an estimated schedule for delivery. In this case your request effectively becomes a normal request for quotation and my standard procedure will apply. You will be under no obligation to continue with the order and you will also have the option to request further deviations from the original as-built specification, such as a different livery or build standard, etc.
Using this form will cause a temporary cookie to be stored on your computer, which will be used to hold the information you have entered while your message is being processed and retain it for use on other forms of this site that you might use during your current visit to this site. For more information on how this site uses cookies, and how you can control them, please see the separate cookies description page.